1st International Conference on FAIR Digital Objects
October 26, 2022

-

October 28, 2022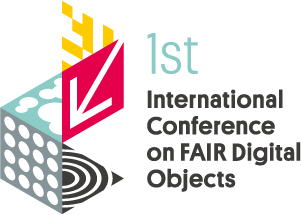 The event in Leiden welcomes technical, scientific, industrial, and science-policy stakeholders with the aim to boost the development and implementation of Fair Digital Objects worldwide and transform the Internet into a meaningful data space.
FAIR Digital Objects (FDO) bind all critical information about an entity in one place and create a new kind of actionable, meaningful and technology independent object that pervades every aspect of life today: A technical essence of a "thing" in cyberspace.
Hence, FDOs provide a conceptual and implementation framework to develop scalable cross-disciplinary capabilities, deal with the increasing data volumes and their inherent complexity, build tools that help to increase trust in data, create mechanisms to efficiently operate in the domain of scientific assertions, and promote data interoperability.
FAIR stand for: Findable, Accessible, Interopeable and Reusable for both humans and machines. FAIR Digital Objects facilitate the management of FAIR data, thanks to the usage of artificial intelligence and robust ways to store and disseminate data and metadata, while easing the handling of high volumes of information.
The event takes place in Leiden, The Netherlands, from 26 to 28 October 2022 and represents a great opportunity for international experts in the FAIR and FDO fields to contribute to the transformative process of turning FAIR data into reality in a systemic way.
BioDT at the 1st International Conference on FAIR Digital Objects
Developing the biodiversity Digital Twin prototype platform requires the adoption of FAIR principles, considering the huge amount of data included in the DT.
Dr. Sharif Islam, Data Architect at Naturalis and BioDT Quality of Data, Workflows and Model Leader, is joining the event presenting a scientific publication, on behalf of the DISSCo research infrastructure, that explains how FDO can be part of the BioDT Digital Twin.