TDWG 2022 – the annual Biodiversity Information Standards conference
October 17, 2022

-

October 21, 2022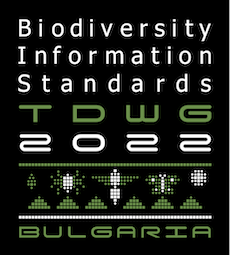 This year it will be a hybrid meeting, hosted in Sofia, Bulgaria.
These annual conferences provide a showcase for state of the art biodiversity informatics, much of which relies on the standards created by TDWG and other organizations. Our conferences also provide a forum for developing, refining, and extending our standards in response to new challenges and opportunities.
The conference will accommodate symposia, workshops, contributed oral and poster presentations, demos, and discussions, as well as keynotes and social events.
Register for TDWG 2022 – Early registration for in-person attendance ends 22 July 2022
Call for Abstract Submission – Deadline 1 July 2022