Tracking Fish! FishBase Symposium 2023
October 16 @ 09:30

-

17:00

CEST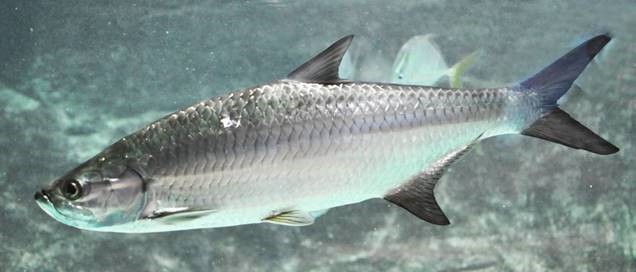 How can you actually know how fish move in the wild? The migration of salmon between sea and river is well known, but almost all fish species migrate. They migrate from spawning area to rearing area, from deep sea to shallow sea, fry drift with currents, and predatory fish follow prey.
FishBase has invited seven experts who will talk about how, with modern technology, you can track the migration of fish over time and space, and what you can learn from it about their ecology and environment!
Jordan Matley (Flinders University, Australia) Global perspectives on tracking fishes with telemetry
Naiara Rodriguez-Ezpeleta (AZTI, Spain) talks about how population genetics and eDNA can be used to "track" fish.
Christopher Jerde (UCSB, USA) The critical role of data science in tracking fishes and monitoring global biodiversity
Brian R. MacKenzie (DTU Aqua, Denmark) The return of a large migratory predator, bluefin tuna, to northern European waters – why did it come back, and how can we keep it coming back?
David Righton (CEFAS, Great Britain) The long slow road: tracking European eels across the Atlantic Ocean
Robert J. Lennox (NORCE, Norway) Studying predation with electronic tagging and tracking technology – fundamental knowledge and applications to conservation
Lucas P. Griffin (University of Massachusetts, USA) Unraveling the Migratory Mystery of the Atlantic Tarpon: A Call for Conservation
Time: Monday 16 October 2023, full day starting at 9:30, ending at 17:00. Registration from 9:00.
Location: Great auditorium, National Museum of Natural History, Stockholm.
Posters: There will be a poster exhibition in connection with the symposium. Indicate in your registration if you want to present a poster or other informational material.
Registration: Lunch is included if you registered by October 12, 2023. Register or email fishbase@nrm.se
If you are a larger group, for example a school class or an entire course, register via email and not the form.
Information: The lectures are held in English. Currently, the museum is closed due to problems with the interior ceilings of the building. However, the spaces where the symposium is held have been repaired and are deemed safe, but renovation work is still ongoing at the museum. The entrance to the symposium will therefore be accessed via restaurant Fossil's own entrance.